Directly from the Carnival in La Palma I was flown to Ushuaia to assist Rusarc Expedition in delivery of their Challenge 67 from Ushuaia (Patagonia) to Greenland.
After the the first week on the sea we received information via Iridium about the international quarantine spreading rapidly due to a mysterious disease from China. My imagination played tricks on me and I barely slept before my next watch. Was it the apocalypse? How are we going to survive? Should we stay offshore for as long as we can? I fell asleep eventually…
We were not allowed to enter Uruguay, but only to allowed one hour at the gas station to have our supplies delivered. We could not step off the boat, guarded by an security officer. A kind man who shared with me his personal mobile Wi-Fi. We had basic food and water delivered by one of contacts of Rusarc. We continued sailing several more days to Brasil. Itajai is a good marina in the South district – Santa Catalina. This recently built and well provided marina tends to be used as a refit base by few other expedition yachts. It's also a stopover for the Volvo Ocean Race.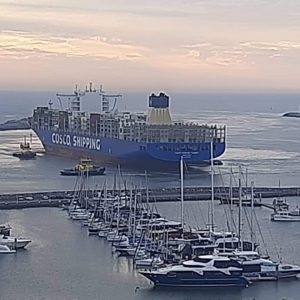 This is where we understood that the whole world has locked down due to COVID19.  The crew was grateful to have reached one of the last open sea borders in the world – Brazil. Officials demanded to stay on board until a doctor's visit. After being checked for symptoms we were allowed to move freely.
The job was cancelled so I decided to separate from the boat's life and work. I found small abandoned yacht to take care. 'National Kid' with owner's permission became my new home for few months.
The world has slowed down, nearly frozen in anticipation to return to normality that wasn't coming.
I decided to stay in Brazil and focus on small everyday things as well as digital work on future projects. I cleaned and fixed up the little boat, started up the engine and with the owner's permission taken my little home for a spin.