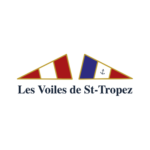 Crewing job as a fixed technical and regatta crew on a famous and very antique 15 meter class classic racing yacht Hispania 1909. One of the four boats racing in this extraordinarily antique regatta class.
900 nm as a crew between September and October 2016 covering:
– The Schooner Cup in San Remo, Italy
– Les Voiles de Saint-Tropez the very famous regatta week in the south of France
– Few weeks of work on preparations and boat maintenance inbetween regattas
– Delivery crew from Mallorca to San Remo – Italy, then Saint-Tropez and back to Palma de Mallorca
A nice video with my appearace in several shots. As I can move like a cat and be anywhereon a boat in a instant I did get several fixed tasks and was often asked to come and give a hand "now".
The communication onboard was made only in Spanish so I was glad to lead the spinnaker trimmers team while guests from a fellow British yacht were invited to assist us after The Lady Anne has lost it's topmast.